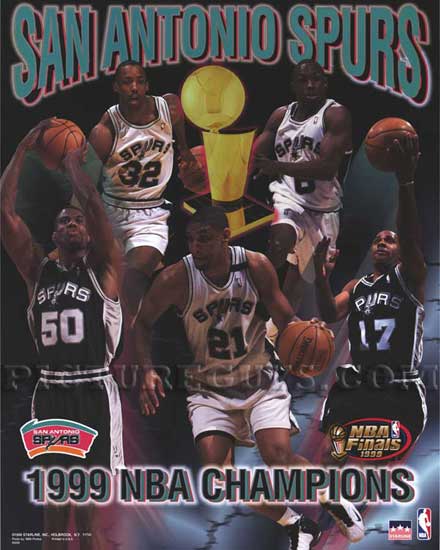 We have finally found someone who still had some of these prints left over from the Spurs 1999 Championship, and were able to acquire their leftover inventory. We have plaque-mounted the prints and now have the plaques available for sale.
Due to the very limited quantity, and premium price that we had to pay to acquire them, we have to sell these plaques at a higher price than our usual plaque inventory.
So there is no confusion about the pricing of this item on our web-site, we are only going to sell these on our eBay Store.
The price on our eBay store is $44.99 plus $9.90 for shipping.